Collaborative Workspace in the Heart of Porto
Welcome to our vibrant co-working space in the heart of Porto. Our modern and inspiring environment is designed to foster creativity, collaboration, and productivity.
Co-Working @ Porto
Address: Rua de Sá Bandeira 706 6D, 4000-432, Porto, Portugal
Fully-furnished
AC; Wi-Fi and Network cabling
Access to co-workers' balcony
Other common areas (have a snack, chill or take a few calls): kitchen, seated corridor, terrace
Join us today
Co-Working OUTDOORS
Address: Rua de Sá Bandeira 706 6D, 4000-432, Porto, Portugal
Fully-furnished terrace
Wi-Fi, coffee & tea included
It's chilly outside? Indoor options as plan B include the kitchen and the seated corridor, both with plugs and network cabling!
Business outdoors: 79€/month; valid until november 2023
Get in touch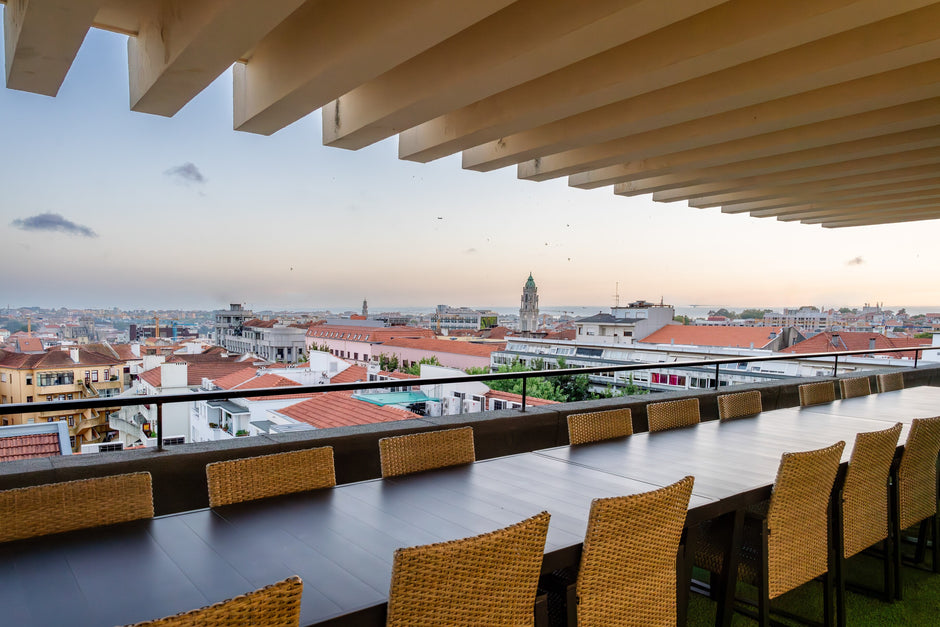 Visiting hours are limited.
Co-Working @ Algarve
Address: Edificio Oceano, R. Álvaro Gomes, Loja RC Direito 8365-138, Armação de Pêra
Fully-furnished
No long calls or significant noise - please be considerate of other fellow co-workers at all times
Wi-Fi
AC
Get in touch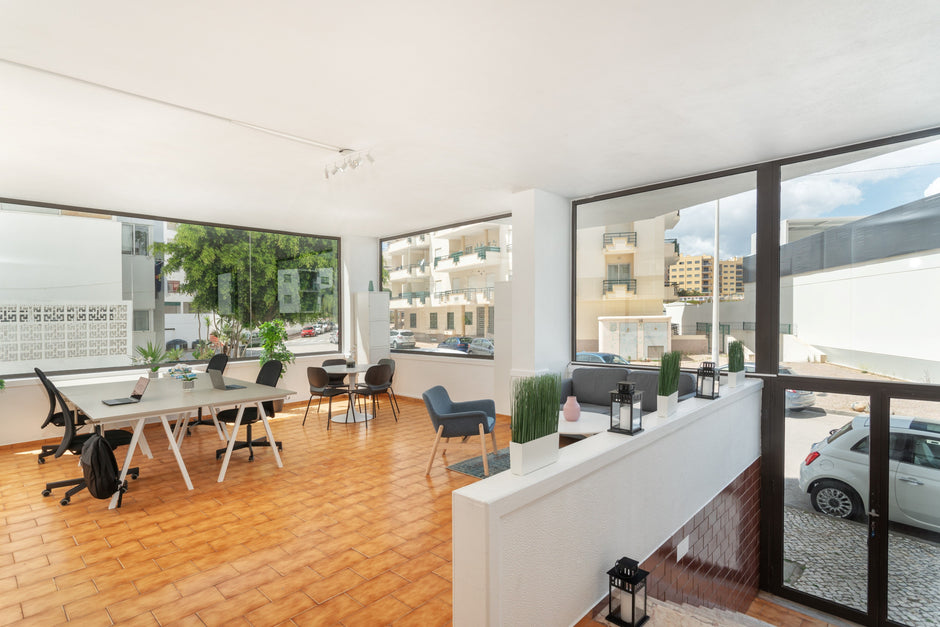 Need something else to boost your productivity?
Do you need storage?
An extra monitor?
A parking spot?
A fiscal address?
Check out our available products & services.

ADD TO YOUR PLAN
Disclaimer
Prices displayed do not include VAT, which will be added using the applicable legal tax rate.
Cancellation Policy: without prior notification, monthly fees are not refundable after their due date.
Prices include internet, electricity costs, and daily cleaning in all common areas.
*Business days exclude weekends and official holidays